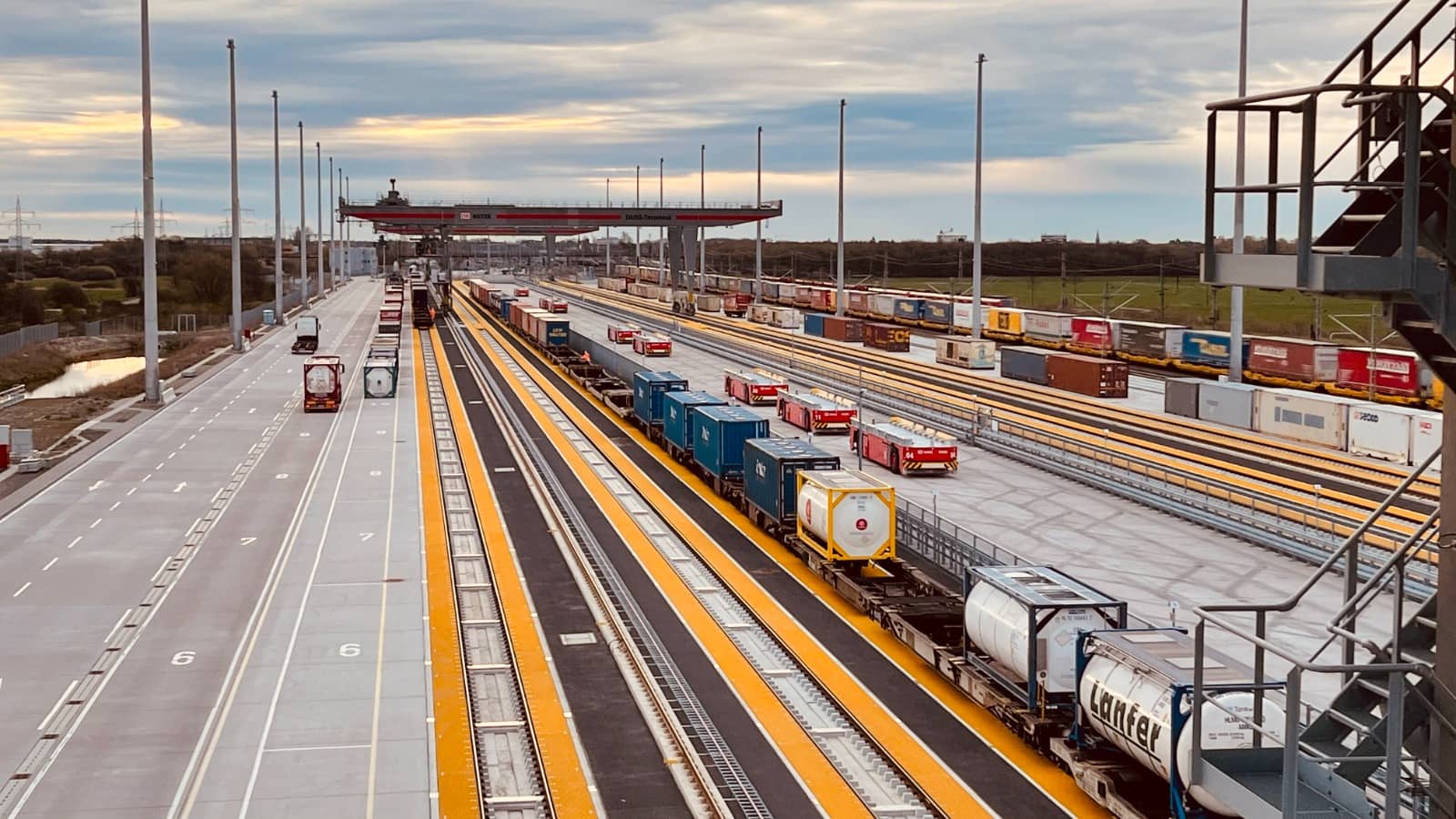 Picture credit: Deutsche Bahn / Oliver Lang
A first RTSB operated container train to Lehrte, near Hannover arrived at the newly built MegaHub on August 7th. It was the very first train from China the intermodal terminal received within the One Belt One Road Initiative after it opened in 2020.
Before, a total of 42x 40ft containers from Suzhou, Shijiazhuang, Dongguan, Changsha (China) were consolidated in Malaszewicze (Poland) and left for Lehrte on August 4th. From the hub containers were forwarded within Lehrte's well-established public rail network to Regensburg, Ludwigshafen, Duisburg, Munich, Malmö and Verona or picked up by truck for a last mile delivery.
A second train will arrive in Lehrte on August 12th, carrying 39x 40ft containers originating from Chongqing, Xian and Chengdu. Additionally, an eastbound train is scheduled to leave the MegaHub, bearing commercial goods in 38x 40ft containers in the upcoming week. The final destination will be Xian, China.
RTSB is planning to operate daily trains towards Lehrte. The infrastructure and accessibility of the terminal hold tremendous potential for more traffic in the future, with a reliable intermodal network for both import and export trains between Europe and China.