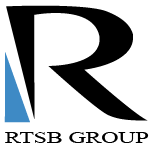 RTSB是一家家族企业,是欧亚物流走廊上领先的铁路运营商之一,以优质服务、灵活性和可靠性而闻名。
1990
RTSB was founded in 1996. The founder's fundamental knowledge of the railway market in the CIS, Russia and Europe paired with years of experience and valuable relationships in the railway sector laid the foundation for the future success of RTSB, building a bridge between the East and the West.
2000
Around the turn of the century diversification took place. In 2007 the ContainerOnlineshop GmbH and the web-based application myTransoffice were introduced. MyTransoffice received an innovation award in the category 'logistics software' at CEBIT in Hannover 2009, convincing the jury with an unmatched level of innovation and utility especially for medium-sized companies.
At the same time RTSB grew, making a name for itself as a progressive transportation company between Europe, the CIS and Central Asia.
创建了RTSB集团。
2009
战略变革
RTSB进行战略上的变化阿图尔Ballardt成为公司的CEO。 该服务组合扩展,RTSB准备从货运代理到运营商发展。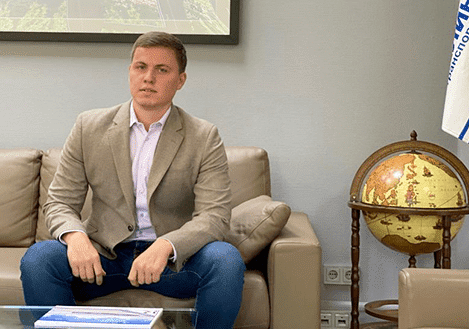 2011
RTSB进入俄罗斯
RTSB莫斯科分公司成立了。
与俄罗斯国家铁路(RZD jsc)签订了货运代理合同,使RTSB成为正式的货运代理。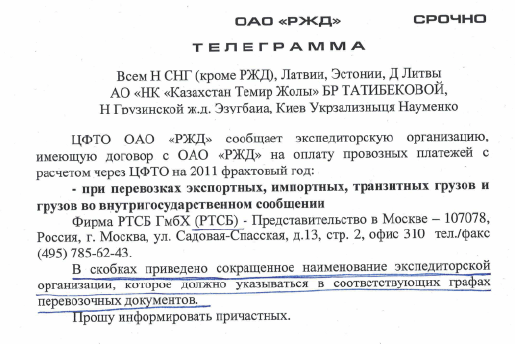 2012
RTSB成为铁路运营商
RTSB introduces their first own block train service 'Katarina' from Hamburg (Germany) to Malaszewicze (Poland) and prepares to participate in the BRI initiative.
子公司Intermodtrans GmbH,在拉脱维亚的里加,而Belintertrans Germany GmbH白俄罗斯国家铁路的子公司,在弗里德里希斯多夫成立成立。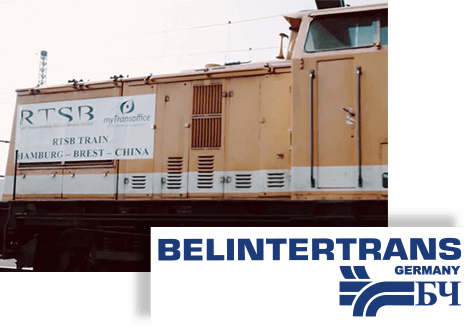 2013
首次中欧班列
RTSB运营了从德国杜伊斯堡到中国上海的首次班列。中国郑州至德国汉堡的首条定期班列开通。
在通往白俄罗斯的过境点附近,在波兰马拉舍维奇成立了新分公司,以简化海关程序。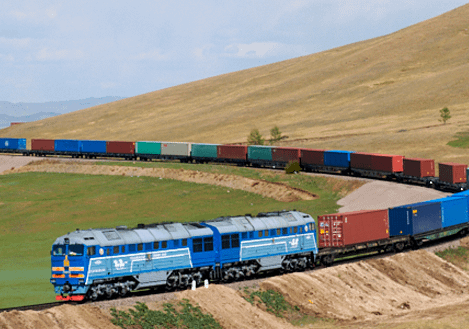 2014
RTSB进一步扩展
Regular block train services between Duisburg (Germany) and Malaszewicze (Poland), as well as Baku (Azerbaijan) and Poti (Georgia) on the New Silk Road are established.
Branch offices in Izmir (Turkey) and Shanghai (China) are opened.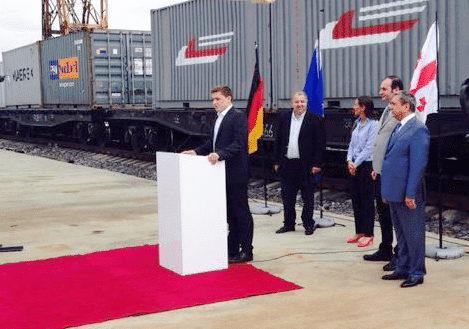 2015
RTSB作为运营商的成长记
The company opens a branch in Nur-Sultan (Kazakhstan).
New regular block train services from Chengdu and Hefei to Europe are introduced.
In cooperation with DHL the first freight train from Chengdu to Poti along the New Silk Route is operated.
RTSB becomes a medium sized company.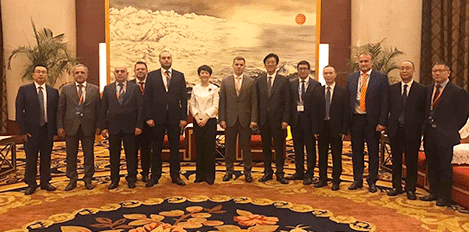 2016
中欧之间的新路线
The new route Chongqing – Duisburg (Germany) / Chengdu – Tilburg (Netherlands) / Nuremberg (Germany) is established.
年营业额达到1亿美元,RTSB现在是一家大型企业。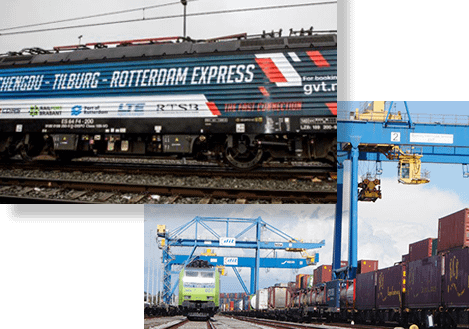 2017
Contracts with LDz and CDIRS are signed
RTSB signs a forwarding contract with the Latvian state railway (LDz).
A contract with CDIRS is closed in Chengdu.
In cooperation with Belintertrans and DHL China a regular train link between Shenzhen and Minsk is established.
Branches in Gams (Switzerland), Lodz (Poland) and New York (United States) are established.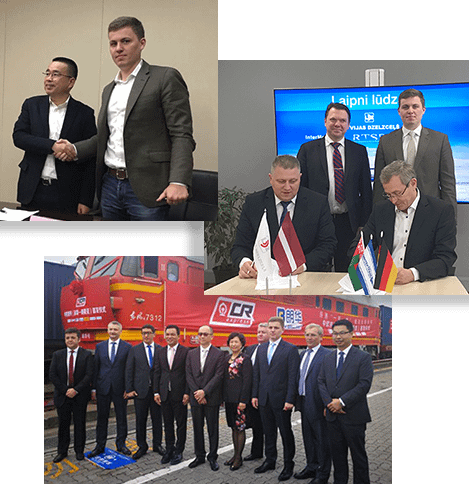 2018
新通道介绍
A block train service from Xi'an (China) to Hamburg/ Duisburg/ Neuss (Germany) and Budapest (Hungary) is established.
The Chongqing service to Duisburg now runs through Bruzgi (Belarus) / Kaliningrad (Russia) as an alternative to the main corridor Brest (Belarus) – Terespol (Poland).
A subsidiary of RTSB Asia is opened in Xi'an, as well as an RTSB branch office in Istanbul (Turkey).
与UTLC ERA签订直接合作合同。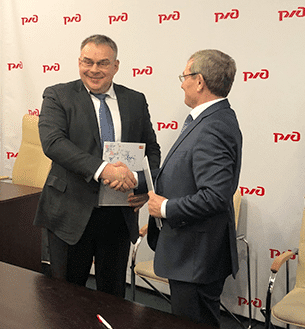 2019
RTSB goes carrier,
Coopertaion with CRCT is extended
The joint venture ERC – Eurasian Railway Carrier is founded in cooperation with Belintertrans Germany.
和CRCT欧洲公司的合作协议延长。
年营业额达到3亿美元。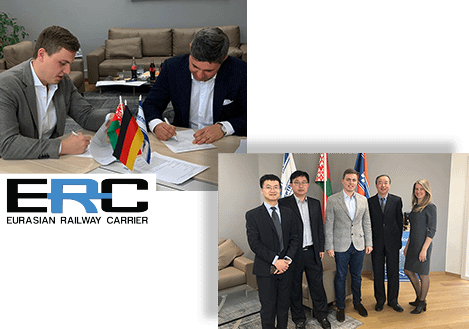 2020
新路线和目的地
在Covid-19流感大流行期间,我们的班列数量在第一季度增长了约32%,在2020年上半年(与2019年相比)增长了57%。
建立了新的定期班列服务:
between Ludwigshafen (Germany) and Xi'an (China)
Frenkendorf / Niederglatt (Switzerland) and Xi'an / Hefei (China)
Liège (Belgium) and Chengdu (China)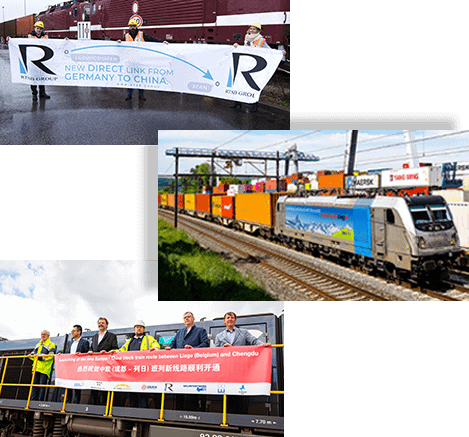 我们的使命
is to optimize current services in intermodal logistics and to develop new solutions to satisfy our customer's transportation needs.

Eurasia is the largest continent on our planet, containing Europe and Asia. With 55,000.000 km2 Eurasia covers about 36% of the Earth's total landmass, hosting over 5 billion people in over 100 countries.
As a neutral forwarder and well established partner, we work with globally operating transportation companies as well as state-run railway companies all over the Eurasian continent and the United States. Our expertise is the operational management and coordination of our customer's transportation requirements.
我们设计的门到门物流方案使我们能够将集装箱货物运送到欧洲、独联体、蒙古和中国的几乎任何目的地。
班列


操作

铁路成语


运输服务

集装箱货运


代理

公路


运输服务

项目货物


运输服务

IT


运输服务


受益于我们丰富的行业经验,在超过100万条航线上承接货运代理业务。
RTSB集团与主要国家铁路公司签订直接货运合同和协议,从而使我们能以承运人身份直接为相关运输单据申请运费代码,不通过中间商。
RTSB与"RZD"JSC(俄罗斯铁路)签订直接货运合同,是"官方货运代理"。
This status allows us to provide a full range of value added services on Russian territory, including the payment of all required freight tariffs directly to "RZD" JSC.
RTSB与国家铁路公司签订了支付运费代码的协议:
| | |
| --- | --- |
| – Germany | – Ukraine |
| – Poland | – Kazakhstan |
| – Belarus | – Uzbekistan |
| – Latvia | – Mongolia |
| – Lithuania | |
| | |
对我们的客户而言,这些协议和合同意味着更短的运输时间、更快的通关效率以及更低的成本效益,从而带来更具吸引力的价格。
与我们强大的合作伙伴一起,我们的目标是根据您的具体需求量身定制我们的服务,增强您在RTSB的客户体验。